Marketing Your Home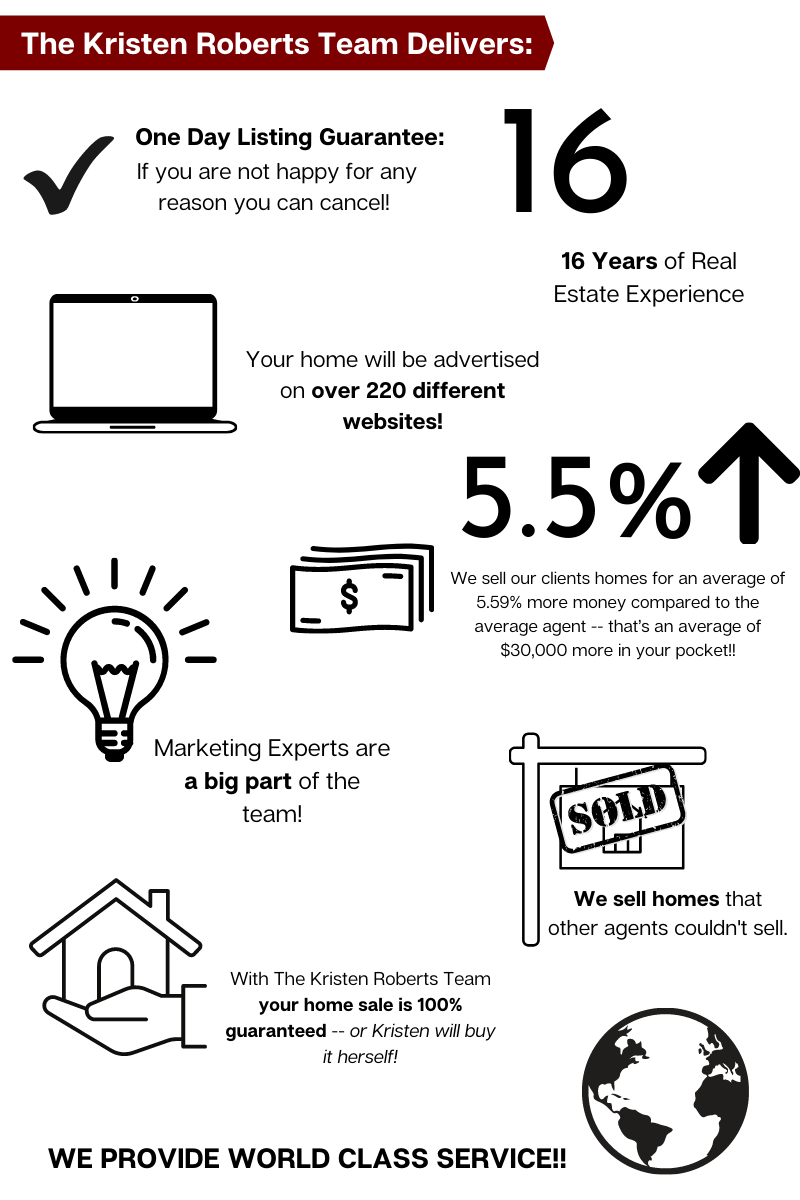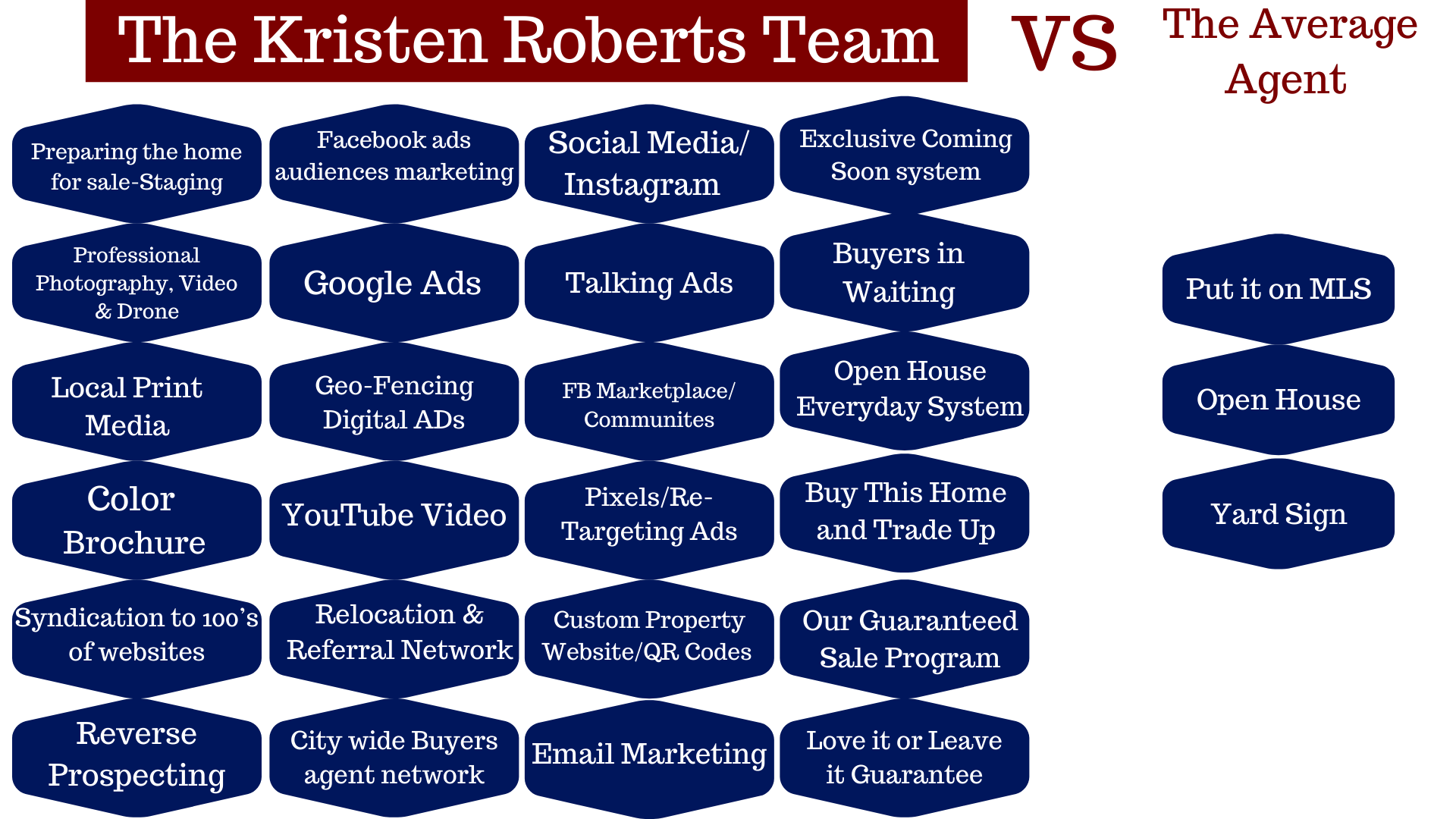 A commitment to continually developing new marketing strategies has enabled The Kristen Roberts Team to be among the top real estate teams in Loudoun County!
Only 1% of agents out there go to the lengths that we do in marketing our clients' homes, which explains why only 1% of real estate agents in the entire country get the kind of results that we do.
Our pro-active marketing plan includes many steps that are geared towards one purpose — getting your home sold!
We use the latest technology to create a complete advertising package for your home, which may include things like video tours and websites, as well as advertising your listing on all the top real estate websites. We also utilize social media, reverse prospect on the MLS, and develop innovative tools like our Coming Soon System.
We are so confident in our Marketing Plan, that we offer incredible guarantees to our clients such as the exclusive Guaranteed Home Selling Program. With this program, if I don't sell your home in 120 days, I'll buy it! And for buyers interested in buying your property, we have the Love it or Leave it Guarantee, which reduces the stress and risk involved with buying a new home.