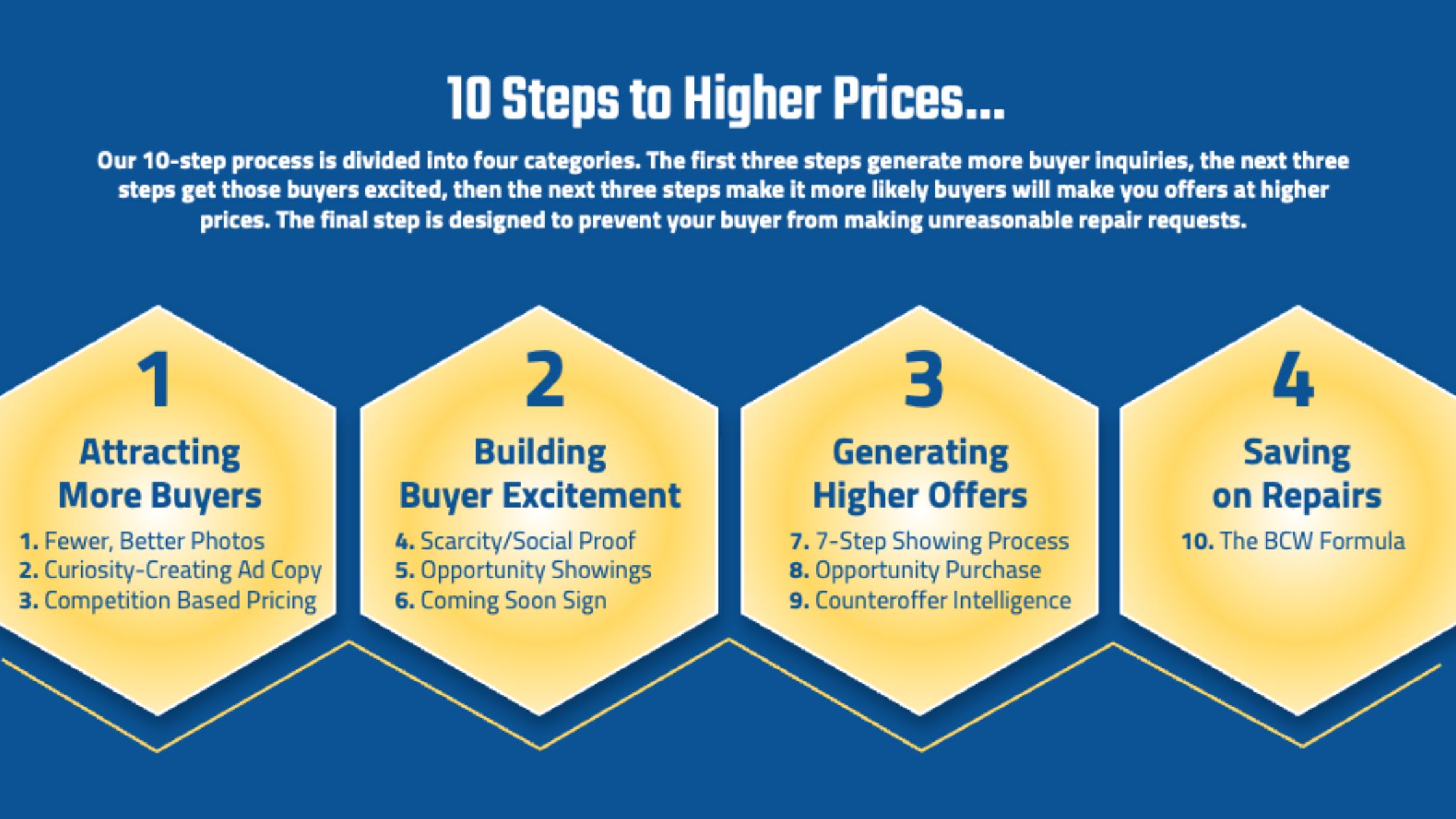 Step 1: Fewer Better Photos- Traditionally, agents think more photos equals better marketing. We found that using only a home's best photos makes it stand out online and limits the possibility buyers will see something they don't like. This results in more buyer inquiries.
Step 2: Curiosity-Creating Ad Copy- Traditionally, agents write ad copy that is factual and filled with clichés. We use well-crafted sentences that create curiosity and conclude with a compelling reason to call. This increases buyer inquiries.
Step 3: Competition Based Pricing- Traditionally, agents advise sellers to price their home using previous similar sales. We show you a detailed analysis of homes currently for sale that buyers will compare to yours. This leads to smarter pricing, which increases buyer inquiries.
Step 4: Scarcity/Social Proof- When buyers inquire, instead of simply setting a showing, we light up with enthusiasm, extol your home's most unique features (creating scarcity), talk about the other buyer interest (social proof), which makes buyers excited to see your home.
Step 5: Opportunity Showings- While talking with buyers we mention that the first public showings are on an upcoming Saturday. We then offer serious buyers a chance to see your home early, setting the stage for us to have them make you a premium price offer to head off future buyers.
Step 6: Coming Soon Sign- When we meet buyers to show your home, we have no sign in the yard (or use a "coming soon" sign) to reinforce that the showing is an "early chance" to view your home before other buyers, which reinforces the perception they are among the first to see your home.
Step 7: 7-Step Showing Process- Our 7-Step Home Showing Process incorporates four psychological drivers (scarcity, social proof, fear of loss and opportunity) to portray your home as more unique, desirable, and valuable in buyers' eyes, a key to generating higher offers.
Step 8: Opportunity Purchase- At showings, we offer interested buyers a chance to head off other buyers at the public unveiling by making you a premium price offer. Creating perceptual upcoming competition with the chance to avoid it results in higher offers.
Step 9: Counteroffer Intelligence- After buyers submit an offer, we developed a 4-step conversation to flush out how much more they will pay over their initial offer. This enables us to advise you to make a maximum price counteroffer and not leave money on the table.
Step 10: BCW FORMULA- After the sale contract is signed, buyers typically have an inspection period. Our Broken/Cosmetic/Worn Home Inspection Template helps eliminate unfair repair requests from buyers and can save you thousands after the sale is made.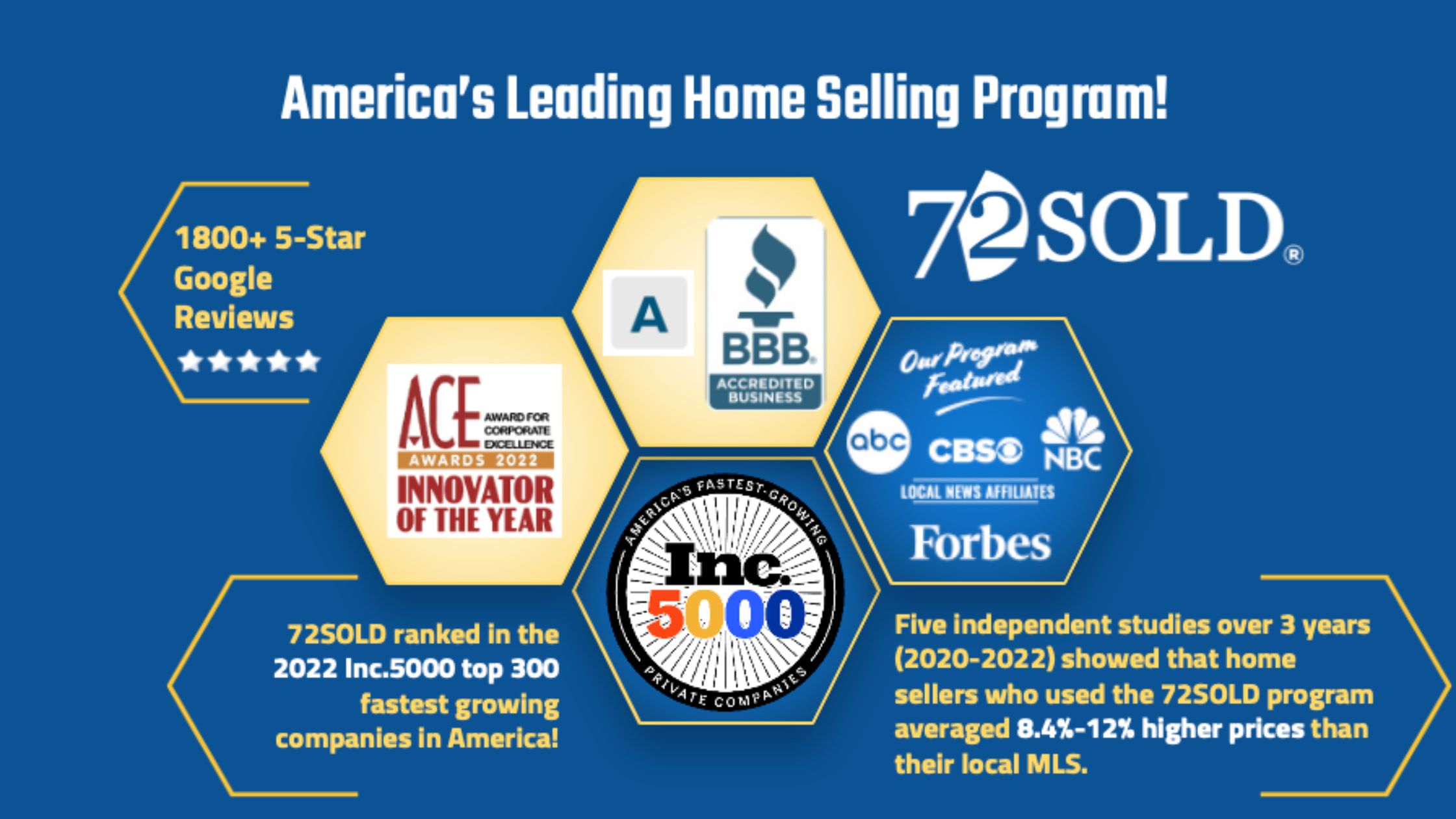 Find out more about 72 SOLD and sell your house for more money!