Tuesday Tips: SPRING BREAK IDEAS
Posted by Kristen Roberts on Tuesday, March 30, 2021 at 12:54 PM
By Kristen Roberts / March 30, 2021
Comment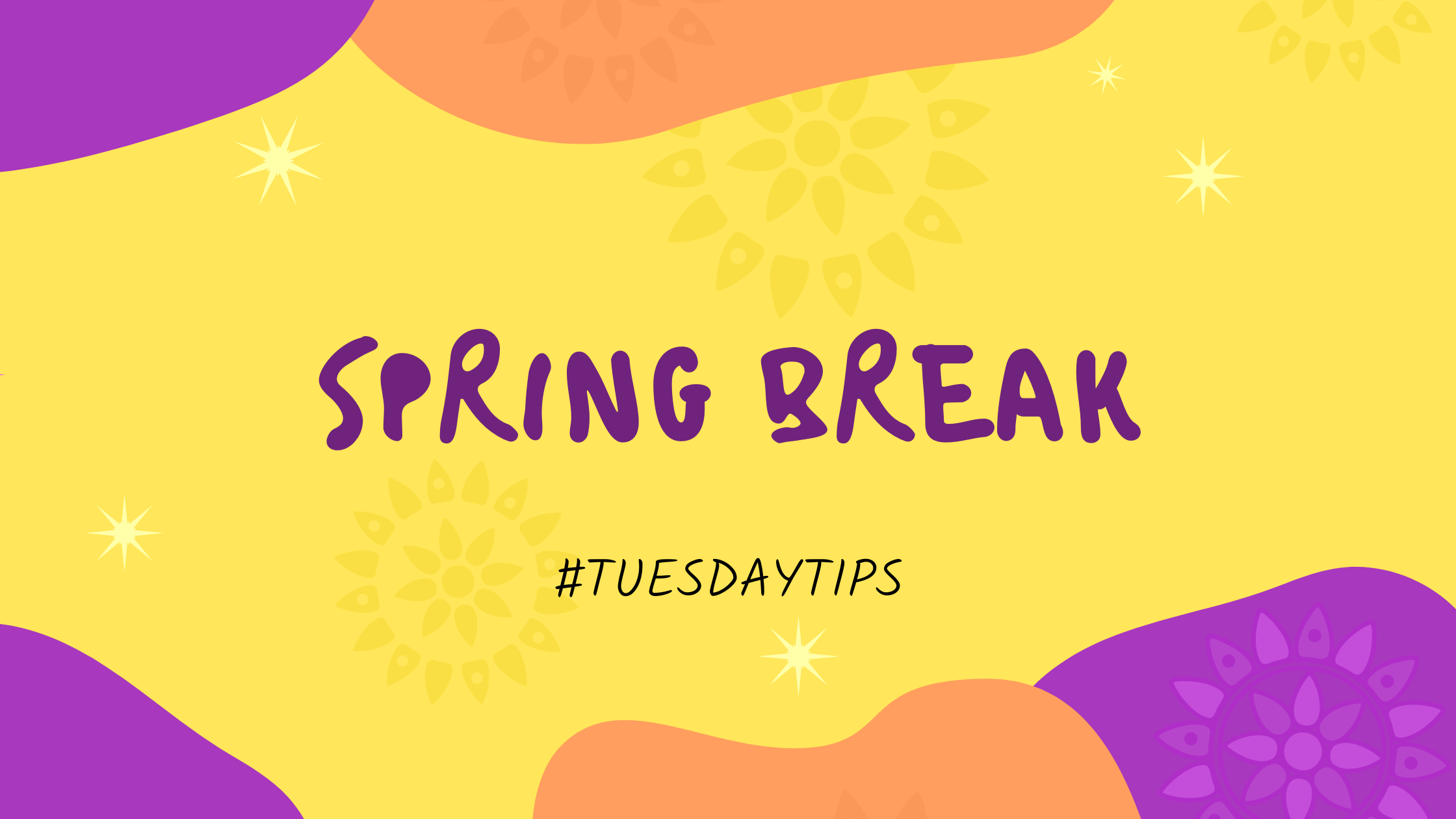 Spring Break is upon us! It's our second Spring Break during this Pandemic, which means we are getting more creative than ever with our Spring Break Staycation ideas. If you're wondering how you can get a much-needed vacation from home, check out our tips below for fun ideas that you can do with the whole family that will make your kids wish Spring Staycation came every year!
1. Spa-cation: Pamper everyone in the family with homemade facials, nail station, and hair boutique! Have mom or a sibling braid or curl hair, have dad apply face masks, and top it all off with manicures! If you can get through all the silliness that's bound to come from your own home spa, you could end up with a truly relaxing day!
2. Game Day: Promote healthy competition by setting up an obstacle course, stage a water balloon fight, or have a twister match in the yard! If you prefer more mindful games, take it inside to play board games that the whole family can enjoy!
3. Art Retreat: Get some notepads, canvases, colored pencils, paint, and paintbrushes to get ready for a creativity blast. Not only does art inspire creativity, but it's therapeutic! Let the group go wild and see what masterpieces you can come up with!
4. Outdoors Close To Home: You don't have to go far to have a good time—there are tons of parks, ponds, lakes, rivers, and more around our area that will satisfy you and your kids' need to get out of the house! Feed the ducks, go on a hike, have a picnic, play ball, and don't forget your camera!
5. Spring Crafts: Bring Spring indoors and have your kids make bird feeders, build a bird house, paint flower pots, or make mosaic garden decor!
6. Science Camp: Glittery rainbow bath bombs, homemade slime, or baking soda volcanoes are all at home science projects you can help your kids create! This is especially good if they not only missed out on Spring Break but also on regular academics in the last year. Get more STEM ideas online and create your very own science camp!