Tips for Selling your Home Faster During the Winter!
Posted by Kristen Roberts on Tuesday, December 15, 2020 at 12:39 PM
By Kristen Roberts / December 15, 2020
Comment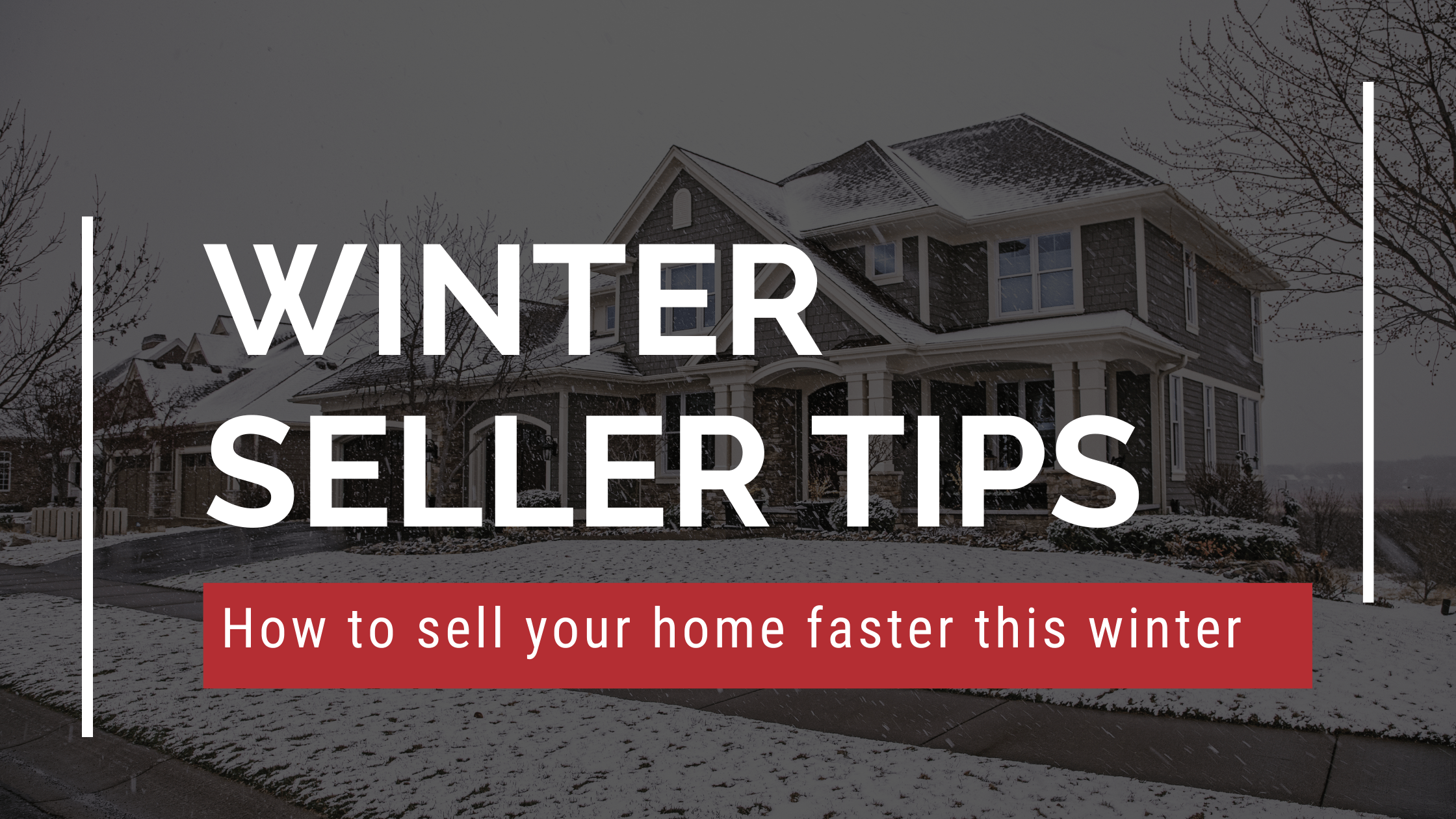 Typically, many homeowners avoid selling their homes during the winter season (December 1 – February 28) because they fear they won't have any prospective buyers. But we're here to tell you that no longer applies for 2020-21. With 60-year low interest rates and tremendous buyer activity, coupled with lack of inventory, we expect winter home sales to increase across Northern Virginia Area. And this means rising prices for sellers.
But even with a strong forecasted winter market, there's still a lot you can do to help your home sell faster by making it feel welcoming and bright to potential buyers. Let's take a look.
Show Buyers What It Looks Like During the Spring and Summer
Showcase what your home has to offer by giving potential buyers the opportunity to see the home during other months of the year. If available, include a photo album or digital slideshow of the exterior in the summer, spring, and fall. Highlight garden beds, and patios or decks with furniture.
Put on the Winter Curb Appeal
Leaf- and snow-covered sidewalks can make a perfectly nice home look sloppy and poorly maintained. Use a leaf blower daily to keep leaves, branches, and outdoor dirt off the walkways, and do your best to keep the yard clear of leaves, too.
Add fresh mulch to garden beds so they look their best.
Clean gutters and rinse loose dirt from your home's siding one last time before the temperature drops. And don't neglect your bushes and shrubs during the cold months—pruning them occasionally gives the landscape a tidier, neater look.
If it's snowy, keep the deck shoveled and salted so buyers can walk outside to experience the space.
Let There Be Light
Retract blinds, and widen curtains, so there's minimal window coverage. The windows will look bigger, and it'll encourage daylight to flow into your space.
Experiment with your lightbulbs to find the most flattering hues for your space. A bathroom looks great with daylight bulbs (5,000-6,500K) and living spaces, such as bedrooms and living rooms, look best with soft white bulbs (2,700K). In general, your home's design and color palette will play a part in what looks most appealing. Go for cozy and bright. If you're upgrading bulbs in hard-wired fixtures, consider going all LED. Let the buyers know you're leaving the bulbs for them.
Bring in extra floor lamps. Add them to rooms with dark corners to create a warmer setting.
Remove screens from the windows to allow more natural light to flow into your home, and clean the windows. Be sure to let potential buyers know you will replace the screens.
Spend Time on Basic Home Maintenance
Check window seals and doors for drafts. A drafty window is most noticeable on a cold day, so take extra efforts to weather seal and insulate around windows and doors.
Have the furnace or boiler maintained prior to putting your house on the market. On a cold day, buyers will make sure the systems are in good shape. Be a step ahead by having your maintenance team leave a sticker or magnet marking the date of the last inspection to add peace of mind for buyers.
Swap out the HVAC filter to help reduce any odors or fall allergens in the home.
Dust ceiling fan blades and the inside of your dishwasher and washing machine. Don't forget all the nooks and crannies in the kitchen.
Crank up the Cozy Inside
You want your home to be as inviting as possible, so potential buyers can easily envision it as a friendly, welcoming space for family and friends.
Accessorize the main living area with neutral-but-coordinated throws and pillows and unscented candles for ambiance.
Remove the TV in the living room if you can live without it. Yep, big black screens are an eyesore, especially if they're blocking light or detracting from a beautiful mantel.
Take another look at how the furniture is positioned now that the TV isn't there. Consider rearranging to maximize the functionality of the space. It might not be how your family used the room, but it'll present really well.
Keep thermostat running at a comfortable 68-70 degrees Fahrenheit.
Crank up the Cozy…Outside
Since more people are spending time outdoors consider investing in landscape lighting. This will also help visitors who are touring during the late afternoon or evening when there is minimal daylight. Outdoor lighting accessories will amplify your home's appeal sp consider solar lights lining a walkway, motion-activated spotlights and landscape spotlights.
And, if the climate allows, keep outdoor furniture on your patio so they can get a better feel for the outdoor living space. Adding a heat source like a fire pit or heat lamps helps the buyer envision the outdoor space year-round.
Be Sensitive to Seasonal Decor
Both in your listing photos and in real life during showings, keep the seasonal decor at a minimum while you're trying to sell. No one expects a home to completely lack holiday decorations during these months, but simplicity is appealing. Opt for modest, neutral accessories — think white string lights or a Christmas tree that truly flatters the space.
One snowy weather accessory that wins us over? A classic snowman in the front yard. Resist the urge to add too many scents to your home – it'll look like you're hiding something. An unlit pine candle in a bathroom will appeal to the senses.
Maintain Cleanliness Between Showings
Dry mop to remove dust and dirt that you track in every evening. Vacuum area rugs and entryway mats daily, and keep toys at bay.
Keep a focus on curb appeal. Continue to sweep or snowplow sidewalks, driveways, decks, and patio spaces.
You don't have to avoid selling your home just because it's winter. If you make the decision to list your home during the colder months follow these tips to create a cozy, well-maintained, property that will appeal to buyers.