Equip a Home Office for Success
Posted by Kristen Roberts on Tuesday, September 14, 2021 at 11:42 AM
By Kristen Roberts / September 14, 2021
Comment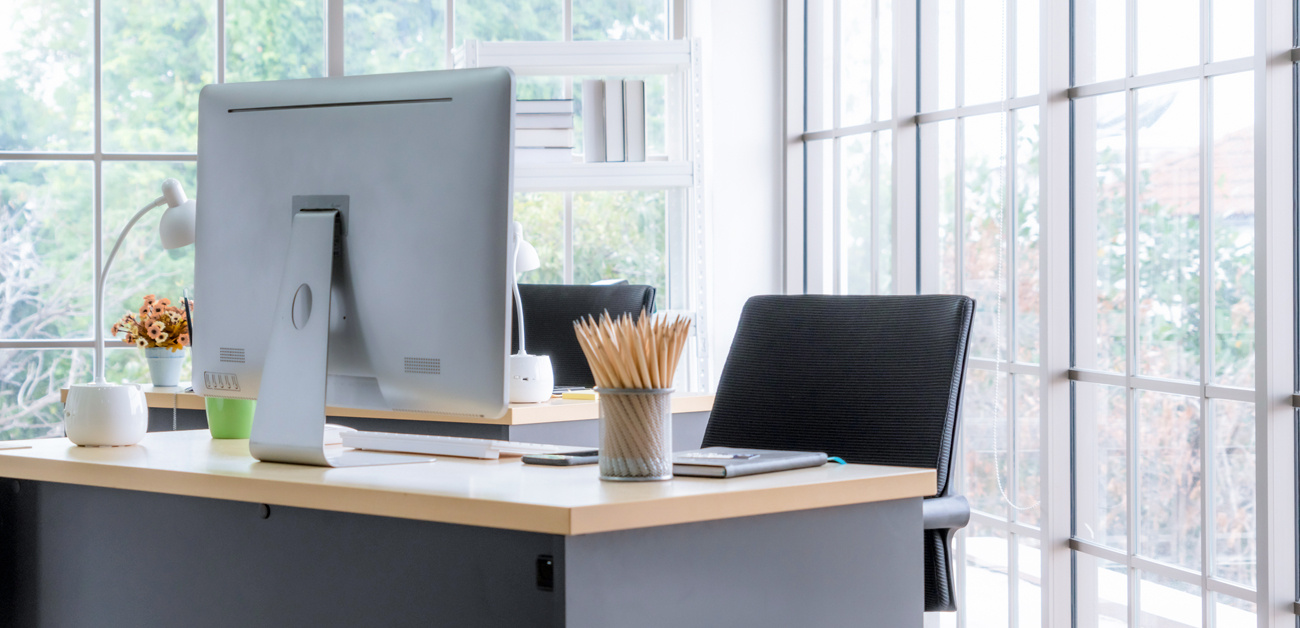 Tools that boost efficiency, comfort, and pleasure make any work-from-home assignment better. Here are suggestions from Chicago designer Tom Segal of the design firm Kaufman Segal for the optimal home office setup.
Decide how much privacy and quiet are needed and whether it's best to have a room or if a nook would suffice. Good options are a finished basement with a window well for daylight or, for empty nesters, a grown child's former bedroom. Even a large hallway or walk-in closet can be outfitted.
Ensure you have strong Wi-Fi, which might mean getting a signal booster.
Select a standard 29- to 30-inch-high desk or table large enough for a laptop or two and a spread of papers. Some prefer a standing or adjustable desk.
Pair the desk with an ergonomic chair with adjustable arms, seat height and tilt, and lumbar support. With casters, it will move easily over wood or carpet.
Illuminate a work area with several layers of light: an overhead fixture with a halogen bulb to reduce shadows, a task lamp so eyes don't become strained, and a softer lamp light of incandescent or warm LED bulbs.
Have enough electrical outlets to charge laptops and other devices.
Don't forget containers to organize pencils, pens, and markers.
Try to control noise. No door? Make a sign that says, "Quiet, please."
For web calls, be sure you have a backdrop, such as a well-organized bookshelf, that looks professional.