8 Real Estate Trends Emerging From the Pandemic
Posted by Kristen Roberts on Tuesday, December 15, 2020 at 12:35 PM
By Kristen Roberts / December 15, 2020
Comment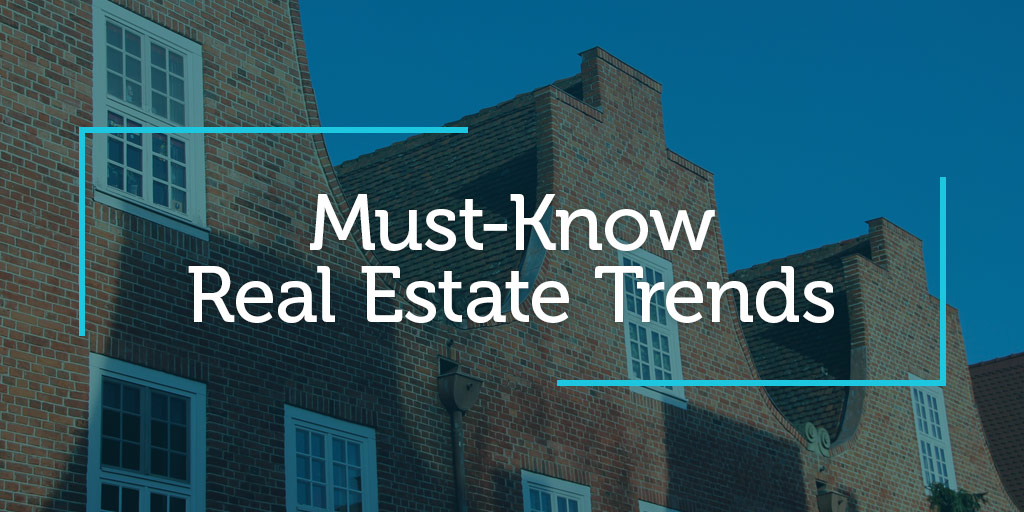 Because of the COVID-19 pandemic, some housing trends will accelerate, some will come to a halt, and some will spawn entirely new areas of growth, experts said Wednesday during the Urban Land Institute's virtual fall conference. For example, the migration from cities to suburbs, which millennials led prior to the pandemic, has only sped up; multifamily developers are no longer engaging in amenity wars to attract new residents; and housing trends reflecting health and wellness movements are emerging.
"Times of great change always present significant opportunities," said ULI Global CEO W. Ed Walter. "In the near term, our suburbs will benefit from new growth spurred by shifting demographics and changes to living and working patterns resulting from the COVID-19 crisis. Our cities will have the opportunity to respond by reimagining their public realm, building more resiliency, and reinventing assets, such as retail, that were already struggling before the pandemic. As an industry, we have the opportunity to strengthen by truly embracing diversity and tackling the challenges faced by our communities."
ULI released its Emerging Trends in Real Estate 2021 report Wednesday, culling insights from more than 1,600 leaders in the real estate industry. Some of the following trends, according to the report, are accelerating during the COVID-19 pandemic:
Smaller offices.

Ninety-four percent of real estate professionals say they expect companies to adopt a policy of at least part-time remote work, which will have implications for office space. according to the ULI survey. But more than 60% of respondents say they also believe that many office tenants will expand their footprints to support new ways of collaboration and interaction. For example, companies could increase their use of satellite offices, having multiple smaller spaces in suburban areas. Companies are recognizing that in-person workplaces are still critical to maintaining company culture, innovation, onboarding new employees, and training.

Exodus to the South.

The single-family housing market has been booming during what has become the "Great American Move." The pandemic has fueled the desire for lower-density areas, propelling suburban growth, a trend that was already happening in the last five years as millennials start families. The South, which offers greater housing affordability, is benefiting the most from relocation trends during the pandemic.

Urban comeback.

Gateway markets, such as Boston, Los Angeles, New York, San Francisco, and Washington, D.C., may struggle for the next three to five years to return to their pre-pandemic highs. But they'll likely reemerge as major hubs because of their dominance in entertainment, finance, technology, and education. Some cities may add more green space as they look to add greater outdoor activities to attract residents.

Retail vacancies.

As discount and online stores grow in favor, demand for large retail chains likely will lessen. More than 80% of respondents to ULI's survey say COVID-19 has accelerated a shift in retail that was already occurring due to online competition. Industry analysts predict smaller physical retail footprints moving forward, likely leaving large commercial vacancies, which will lower rents. "Top brands will take advantage of lower prices to upgrade their locations, while malls will leverage empty space to improve their tenant roster or convert to distribution centers for online retailers," ULI's report notes.

State and local fiscal issues.

Cities large and small could face major fiscal challenges over the next few years. Real estate taxes, which usually comprise the largest source of local government revenue, will likely fall as hotels and shopping centers lose value. The loss in revenue could have a lasting impact on government services and infrastructure investments. Sixty-five percent of cities could delay or cancel infrastructure projects due to the COVID-19 pandemic, according to an analysis by the National League of Cities. The real estate industry has worked with local officials in cities across the country to develop road construction projects through public-private partnerships, which could play a vital role in funding future projects.

Safety and health concerns in buildings.

Eighty-two percent of survey respondents say health and well-being will become an important factor across all real estate sectors, particularly hotels, office buildings, and restaurants. Companies will place a focus on advanced technology and new services that can offer cleaner buildings, such as greater HVAC infrastructure, sensors, touchless entry, and contract tracing apps. In the residential market, demand likely will increase for smart-home technology, touchless controls on sinks, motion sensor lights, and oversized windows to allow for more natural light and fresh air.

New solutions for affordable housing.

The pandemic has been blamed for accelerating housing disparities. Many low-income workers have experienced unemployment and could face possible eviction after a national moratorium expires at the end of the year. Combined with the steep revenue declines likely coming for state and local governments, programs and resources to help curtail housing affordability issues could be at stake. Industry officials point to several possible solutions, such as the expansion of the Low Income Housing Tax Credit and the Section 8 voucher program, expanding zoning, and possible conversion of surplus hospitality, office, and retail space into residential uses.

Focus on diversity, inclusion.

Seventy percent of survey respondents say the real estate industry can address and help end racial inequality, such as by promoting diversity, equity, and inclusion, as well as by looking for ways to develop underserved communities. Over the last few months, real estate pros report evaluating efforts and investing in programs to support diversity and inclusion, such as expanding job training and recruiting programs geared toward minorities and underserved communities.